Rachel Philbrick
Titoli dell'autore
Tibullus Beyond Elegy: Poetic Interference Across Generic Boundaries
digital
This paper argues for the need for further engagement with the poetry of Tibullus, particularly with respect to his use of a wide range of poetic genres in his Elegies, but also at a textual-critical level. Close readings of II 5 and I 1 reveal programmatic allusions to (inter alia) epic, pastoral, and philosophic discourses.
Before Ibis: Invective Elegy in Tibullus
digital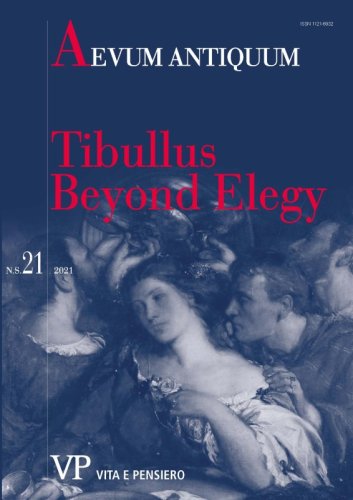 This paper argues that Tibullus's elegies provide a key precedent for the anomalous combination of invective subject matter and elegiac meter found in Ovid's Ibis. Tibullus innovated within elegy by incorporating magical and invective elements not native to the genre, which he integrated through a strategy of self-presentation as a prophet figure...
AEVUM ANTIQUUM - 2021 - 21
digital
Fascicolo annuale del 2021